The choice is clear for Republicans. Here are your options:
An experienced attractive LDS politician who has a very sensical view on healthcare and the economy.
A psychopath isolationist who will probably die of old age or crazyness while in the presidency and who just tries to run his campaign over the internet trying to steal the youth's vote with a super cool "Revolution" idea and the fact that he was a doctor about a bajillion years ago.
Or finally, John McCain the crazy war hungry fattykins whose economic and immigration plans are about as clear as mud and who is far too old and unattractive for me to have to look at in the news constantly. 
So do the right thing. Vote Mitt Romney.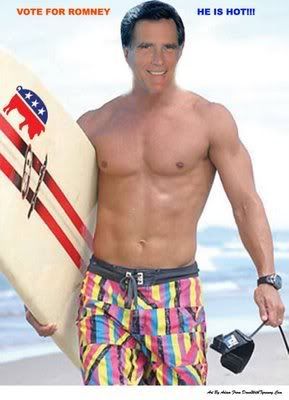 ** On a side note, if you do happen to be a Democrat and you happen to vote for Hillary, I will attack you and all your socialist comrades with a soldering iron.